Hello everyone, I hope you're having a great start to your week! After working non-stop over the last few weeks (including weekends), I'm finally up to date with uni assignments, work and custom orders!
I've been missing blogging, but have managed to pop by a couple of times and have a read of everyone's posts. I've been a bit slow off the mark replying to comments. I do appreciate everyone leaving them, so please, please accept my apologies if I haven't replied to you.
I've 'celebrated' the fact that I'm finally on top of things with a very lazy and much needed rest today – so for today's post here's my recipe for the perfect lazy autumn day.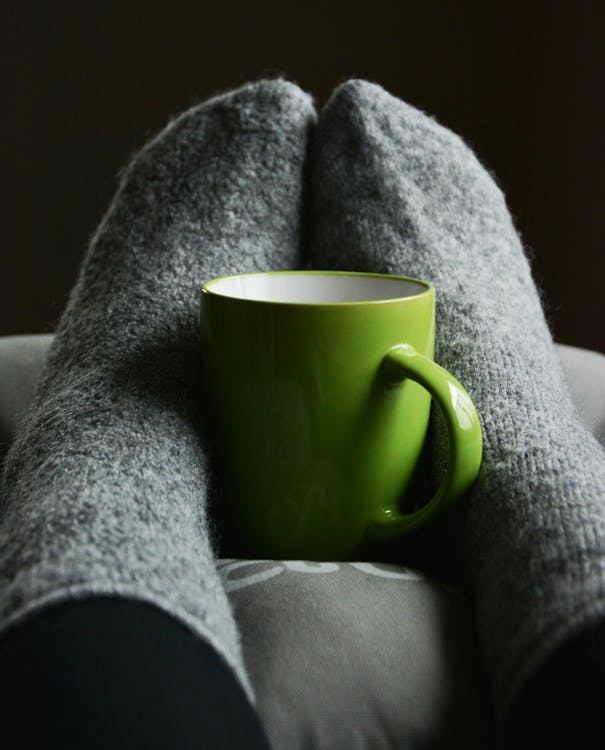 With a frothy hot chocolate handy…

Deep breath in… And relax!
Hope you're having a wonderful day xx